A Letter to Unilumin's Partners and Customers
Dear valued partners and customers,
First of all, we would like to let you know that we are all fine in spite of the latest prevailing coronavirus during the Chinese New Year holiday.
We are writing to keep you updated about the brief status of the latest coronavirus in China. At present, the epicenter of the disease mainly occurs in Wuhan, the capital city of Hubei Province, which has already been sealed off to avoid virus further spreading around the country. Our Chinese government have taken strict and reliable measures and actions to contain this coronavirus, which we firmly believe will be under control very shortly as all of China are working together to eliminate this virus. China is an experienced country to fight against diseases and disasters, and every time we live it through. It is our belief that this epidemic coronavirus will be over and everything will be back to normal soon with the efforts of all the Chinese people.
We have no reason to be panic. Our company has also initiated our own emergency mechanism and disseminated precaution instructions and guidelines to all of our employees to minimize the impact it may bring. As your reliable and trustworthy partner, we will continue to step up our efforts to offer you the best products and services. Despite the fact that the Guangdong government has extended Chinese new year holiday to February 09, all of the Unilumin sales related employees are currently working at home to provide our normal services as usual. You are free to reach our sales colleagues for any inquiries or more information.
We are greatly appreciated your continuous support and trust, and we are looking forward to a more prosperous new year with you.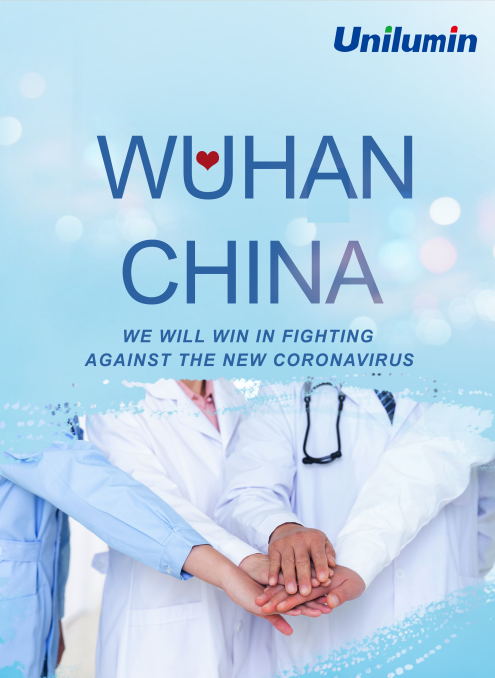 Best Regards,
Unilumin Lighting Business Team