LIGHTFAIR 2020 Canceled Due to the Prevailing COVID-19
Dear Valued Customers and Partners,
As notified by the LIGHTFAIR, we regret to keep you informed that LFI2020 exhibition has been canceled due to growing concerns around Covid-19, shifting industry sentiments and an overall wish to preserve health and safety.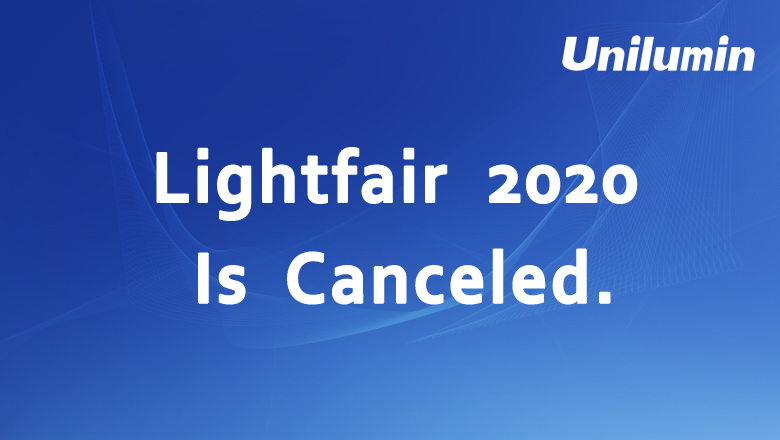 We have been meticulously preparing the LIGHTFAIR 2020 and really expecting to meet you and present our latest innovations and products at our booths in this May. However, the health, safety and wellbeing of our employees, customers and partners is the number one priority to us. We would like to contribute what we can do to containing the Coronavirus (COVID-19). It's really a pity that LFI2020 was canceled, but we are hoping to meet you there in the next session.
We greatly appreciate your attention, and we are looking forward to meeting you at Unilumin Booth then.
Best Regards
Unilumin Lighting Business Team